As many homeopaths and other alternative medicine practitioners claim they have found (or they know) the right remedies/medicines to fight the Wuhan coronavirus, only those who have tried these remedies on actual Wuhan coronavirus patients can be certain. In our post "Coronavirus Homeopathic Treatment" you will find what Chinese homeopaths' experience and homeopathic remedies recommendation to fight this virus.
Having said that, today the Indian Ministry of AYUSH (Ayurveda, Yoga & Naturopathy, Unani, Siddha, Sowa Rigpa and Homoeopathy) has issued an advisory statement suggesting the use of Arsenicum Album as a remedy to treat and protect from the virus. The statement advises "The Group of Expertsinter-alia has recommended that homoeopathy medicine Arsenicum album30 could be taken as prophylactic medicine against Coronavirus infections, which has also been advised for prevention of ILI. It has recommended one dose of Arsenicum album 30, daily in empty stomach for three days. The dose should be repeated after one month by following the same schedule in case of Coronavirus infections prevail in the community. The Expert Group has further suggested that general hygienic measures for prevention of air-borne infections suggested by the Ministry of Health and Family Welfare, Govt. of India, for prevention of the disease should also be followed by the public."
You would recall that Arsenicum Album was one of the remedies we first suggested in our earlier post "Coronavirus homeopathic care". While ours was only an educated guess based on the symptoms reported until then, I can't help but think how the Ministry of AYUSH would recommend only one remedy for all people, while they have only 1 confirmed case as of they date this post was published. We know this based on the coronavirus tracking system. It seems they have more cases that they haven't made it to the media yet.
While we still don't know for sure what works, there is no harm from using Arsenicum Album, Gelsemium, Briyona or Eupatorium perfoliatum. Just remember the principles of homeopathy. While it's not going to harm you, it might cause some aggravation.
The most important thing to remember is how this virus is transferred. So make sure you are keeping up with the basic hygiene guidelines on WHO.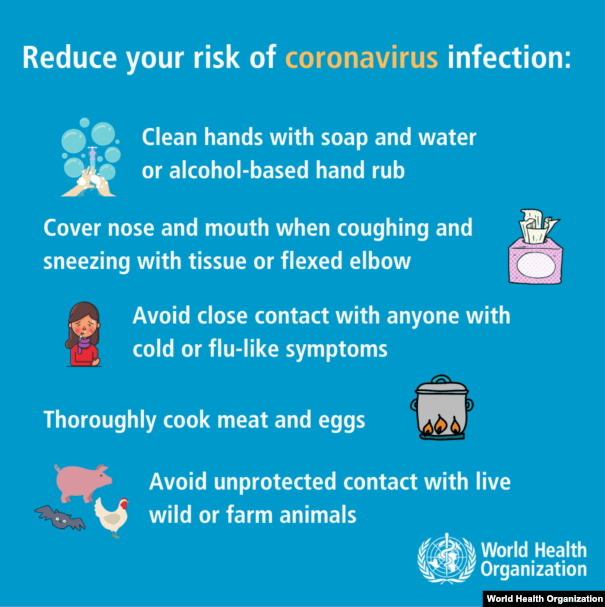 Also, try to avoid commuting in crowded transportation or travelling unless necessary. If you do, make sure you have your N95 masks, and try not to touch your face before you wash or disinfect your hands while/after travelling.